Welcome
You can trust that you are putting your child in great hands at First Class Pediatric Dentistry. At our brand new office in Snellville, GA, we use advanced techniques to provide a full range of pediatric dental procedures. Our friendly and professional team is dedicated to delivering a fun-filled dental experience for your child as we build relationships with each family. We also specialize in special needs dentistry in order to provide the best possible care to children with special needs. We look forward to seeing your child smile brighter.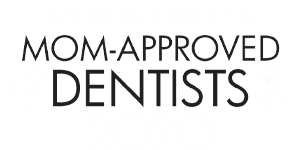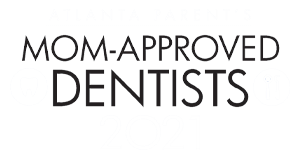 About Us
Meet "Dr. T"
Dr. Adesegun Tewogbade is a board-certified pediatric dentist with a wealth of experience treating children of all ages. He is committed to providing the highest quality of personalized care to each dental patient. Dr. T believes that children are more motivated to engage in lifelong oral care when they possess a positive impression of going to the dentist's office. As such, he and his dental staff will work hard to make sure your child's visit to First Class Pediatric Dentistry is a fun experience.

View Bio
Reviews
"I love this place 💯 I've been going for as long as I can remember and never had a problem"
A.
Google
"I love this place 💯 I've been going for as long as I can remember and never had a problem"
N.S.
Google
"Absolutely wonderful experience!! The front staff, hygienist, and Dr.T are wonderful! Our son, has Autism, and going to the dentist has been a challenging experience in the past for our son. Today- Bree, Breanna, Elise, and Dr.T have allayed any fears, and we're so patient and kind! Thank you all!!"
L.
Google
"I drive 40 mins to come here because they are amazing with both my kids and one has a lot of tooth problems and they are judge mental FREE so nice so many options recommend 10000000%"
K.S.
Google
"Very professional and Covid precautions are excellent. I was very pleased with the doctor and the staff is friendly and address your questions. Notice how everyone cleaned hands between, before and after visit. My first time visiting and I was pleased with what I observed."
M.C.
Google
Contact Us
First Class Pediatric Dentistry
3966 Annistown Rd
Snellville, GA 30039
Hours
Mon – Fri 8am – 5pm